Cataracts usually form slowly. You may not know you have them until they start to block light. Then, you might notice:
The vision that's cloudy, blurry, foggy, or filmy
Nearsightedness (in older people)
Changes in the way you see color
Problems driving at night (glare from oncoming headlights, for example)
Problems with glare during the day
Double vision in the affected eye
The trouble with eyeglasses or contact lenses not working well
Cataract Causes and Types
Cataracts form when protein builds up in the lens of your eye and makes it cloudy. This keeps light from passing through clearly. It can cause you to lose some of your eyesight. There are many types of cataracts.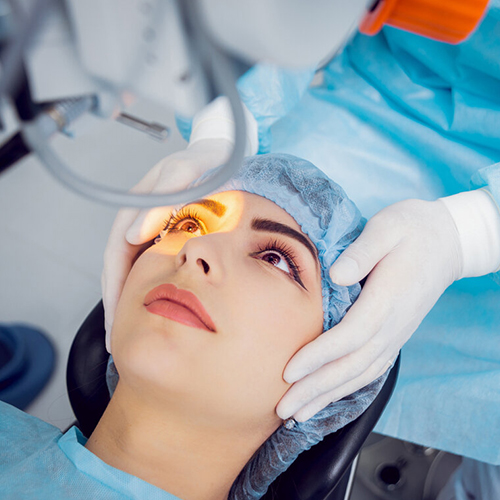 Implantable contact lens (ICL) surgery is an effective, safe, and quick procedure that permanently corrects a patient's vision. The procedure only takes around 15 minutes and involves placing a lens between a person's iris and lens without damaging the corneal tissue. Due to the ease of the procedure, healing time is very fast. Many patients report going back to normal activities the very next day!