LASIK eye surgery is the best-known and most commonly performed laser refractive surgery to correct vision problems. Laser-assisted in situ keratomileusis (LASIK) can be an alternative to glasses or contact lenses.
During LASIK surgery, a special type of cutting laser is used to precisely change the shape of the dome-shaped clear tissue at the front of your eye (cornea) to improve vision.
In eyes with normal vision, the cornea bends (refracts) light precisely onto the retina at the back of the eye. But with nearsightedness (myopia), farsightedness (hyperopia) or astigmatism, the light is bent incorrectly, resulting in blurred vision.
Glasses or contact lenses can correct vision, but reshaping the cornea itself also will provide the necessary refraction.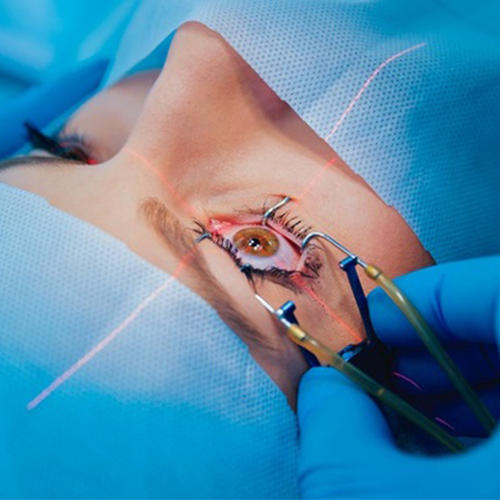 What Is LASIK Eye Surgery?
LASIK, which stands for laser in-situ keratomileusis, is a popular surgery that can correct vision in people who are nearsighted or farsighted, or who have astigmatism.
It's one of many vision correction surgeries that work by reshaping your cornea, the clear front part of your eye, so that light focuses on the retina in the back of your eye.
LASIK Eye Surgery Benefits
The benefits of LASIK include:
It's been around for over 25 years. About 96% of patients reach their vision goals afterward. An enhancement can raise this number even more.
There's very little, if any, pain involved.
There aren't any bandages or stitches.
If your vision changes as you age, your doctor can adjust it.
You probably won't need to use glasses or contacts as much, or at all, after LASIK.