Glaucoma is a disease that damages your eye's optic nerve. It usually happens when fluid builds up in the front part of your eye. That extra fluid increases the pressure in your eye, damaging the optic nerve.
Glaucoma is a group of eye conditions that damage the optic nerve. The optic nerve sends visual information from your eye to your brain and is vital for good vision. Damage to the optic nerve is often related to high pressure in your eye. But glaucoma can happen even with normal eye pressure.
Glaucoma can occur at any age but is more common in older adults. It is one of the leading causes of blindness for people over the age of 60.
Many forms of glaucoma have no warning signs. The effect is so gradual that you may not notice a change in vision until the condition is in its later stages.
It's important to have regular eye exams that include measurements of your eye pressure. If glaucoma is recognized early, vision loss can be slowed or prevented. If you have glaucoma, you'll need treatment or monitoring for the rest of your life.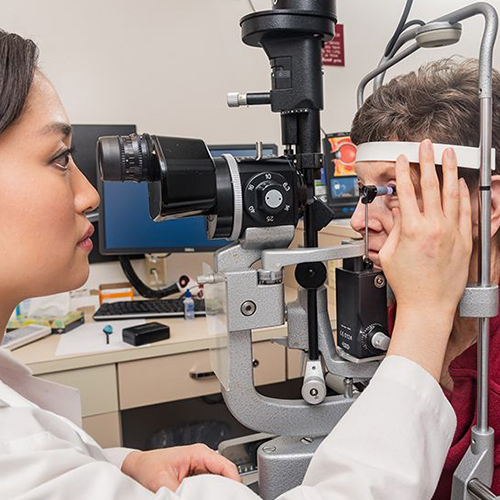 Treatment
The damage caused by glaucoma can't be reversed. But treatment and regular checkups can help slow or prevent vision loss, especially if you catch the disease in its early stages.
Glaucoma is treated by lowering intraocular pressure. Treatment options include prescription eye drops, oral medicines, laser treatment, surgery or a combination of approaches.